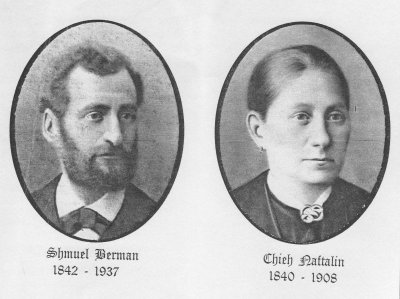 Welcome, Samuel and Chieh Berman Descendent; We're Glad You're Here!!!
Use the following "Hollywood Squares" Menu to Navigate the Website by Clicking on a Picture or on its Associated Named Link.

Return from your Destination Page by either Clicking Your Browser's "Back" Button; or by Clicking on the "Return to HOME Page Menu" Link found at the bottom of some of the Destination Pages.

Additions? Corrections? Suggestions? Comments? Please Contact Shel (of the Etta/Jake Branch).